The Mindful Tasting Experience
At TGC we're consistently looking at ways to elevate your life and uplift your soul. Which is precisely why we devised an intricate game when crafting our Mindful Indulgences Box. Today, on The Goodness Journal we explore the simple steps to partake in the #TGCTastingExperience.
The Journey
From the moment you tap open the lid of this exquisite gift box you embark on a riveting adventure of flavour, guided by the simple instructions on our customized double-sided card present within each box. Each box contains six exquisite flavours; take a moment to read and reflect on each component before you begin.
Breathe the Aroma
Smell the warmth of cocoa plantations and blooming orchards.
Savour the Flavour
Taste the exquisite flavours that merge as one to deliver mesmeric taste in every bite.
Hear the Snap
Touch their lightweight surfaces and feel the natural crackle of premium chocolate.
Embrace the Feeling
Feel joyous in your choice to opt for a locally produced & vegan product.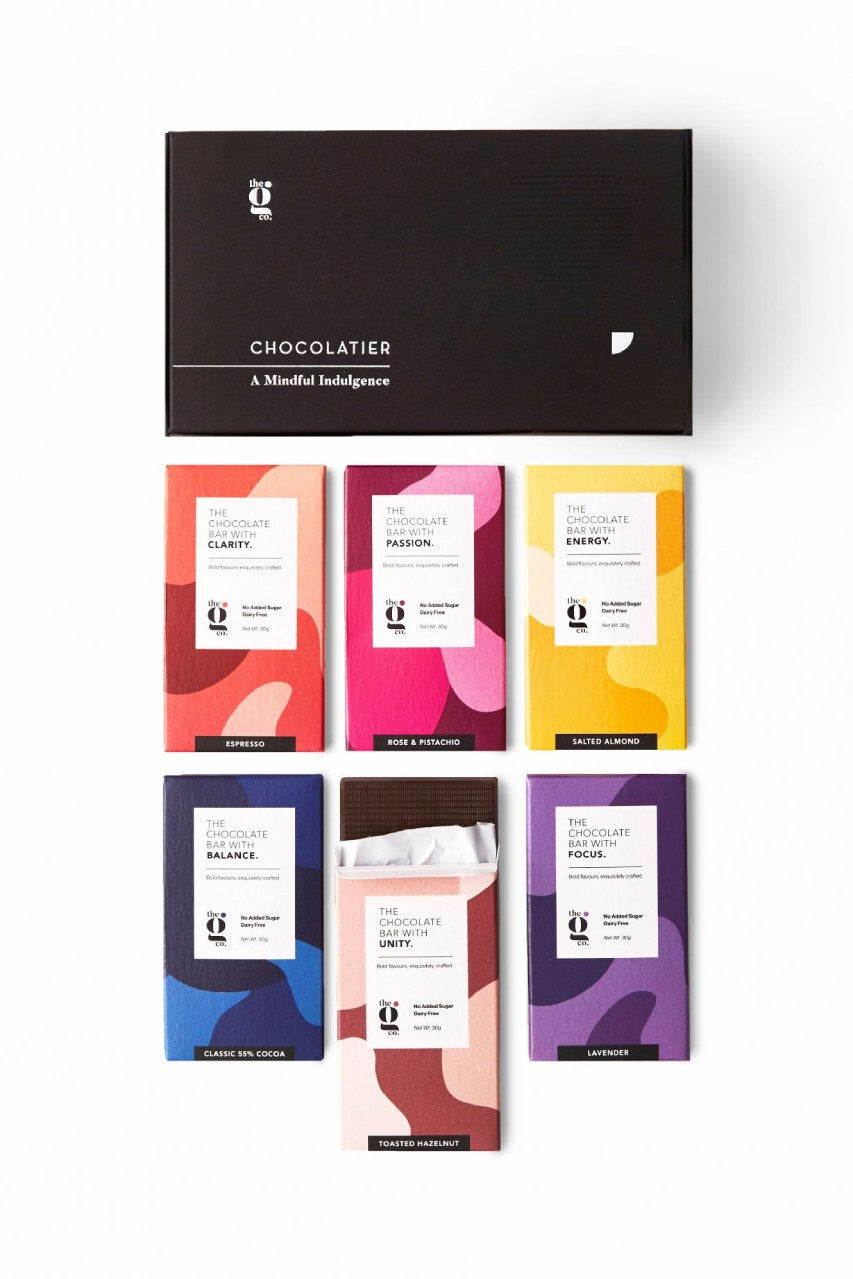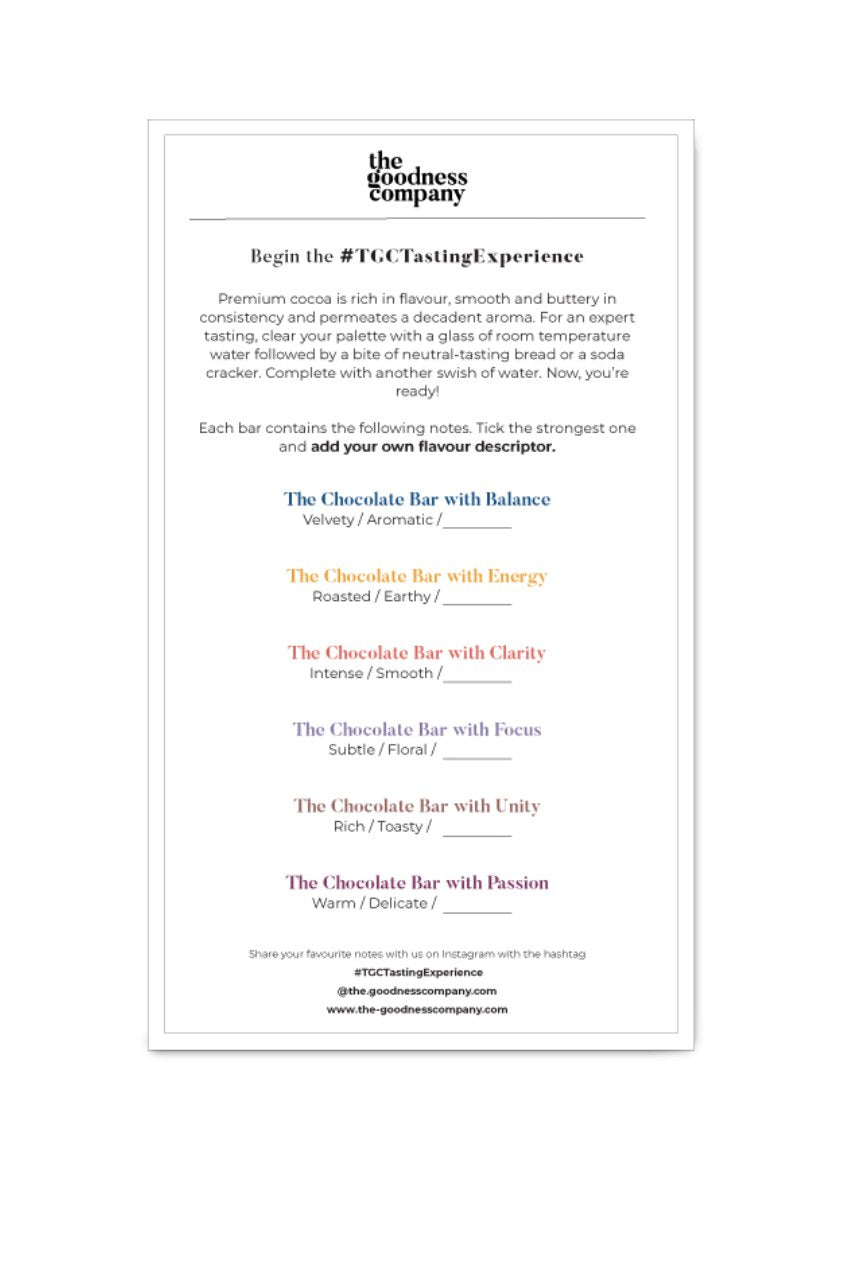 The card shows you each bar indicated by name and packaging colour with its individual notes. Your task is to savour the chocolate and add your own flavour descriptor.
Before you begin each player should follow these steps for an unparalleled tasting.
Clear your palette with a glass of room temperature water
Follow with a bite of neutral-tasting bread or a soda cracker
Complete with another swish of water. Now, you're ready!
We want to foster a deep sense of interconnectedness to elevate purposeful living; once you compare notes with friends or family, do share them with us by using #TGCTastingExperience on Insta-stories. We look forward to reading the answers you have in store for us.
There's no better feeling than bonding with family or loved ones over a special experience. This Eid, let the TGC Tasting Experience be your token of gratitude for a multitude of blessings.
Order Mindful Indulgences Box